SMS Marketing
& Bulk Sending
hutch / slt-mobitel / dialog / Airtel
SMS marketing is the quickest and 98% open rate guaranteed Communicate method
The high opening rate and the high interaction rate of the recipients make SMS messages the perfect channel for marketing activities.
Take advantage of all the benefits of SMS communication. Strengthen your customer relationship with newsletters, customer surveys and polls via SMS.
SMS Marketing is short for Short Message Service Marketing. Meaning: a service that sends text messages to a mobile phone. These are the sales information sent by the merchant to the customer,
SMS marketing this communication tool is a relatively straightforward way to use as an advertising channel. ordinary SMS group sending cannot be called SMS marketing, because the real marketing should be able to bring customers to the enterprise to upgrade, for the enterprise to enhance the drainage conversion and other roles.
SMS as a common means of communication used by marketers, in the process of communicating with customers often play an unexpected effect, i have sent a text message many times, immediately received a reply call from the customer.
now when the development of science and technology is so rapid, there is an extremely popular marketing method for enterprises and businesses, and it is an extremely trendy way of advertising, as an indispensable text message in the mobile phone, SMS marketing is a promotion with great advantages.
However, for advertising, people are inevitably tired of advertising due to the inadequate quality of traditional advertising methods. Traditional advertising is expensive, and the marketing efficiency is not particularly good, so to avoid customer resentment, we must master three skills when conducting SMS marketing.
Nowadays, most companies will take the way of texting to do marketing, but the feeling presented on the user's side is a bunch of text messages, directly ignored, and the opening rate of such text messages is getting lower and lower. at the same time, for enterprises,
If you do not send text messages, users will not notice what activities you have in your home, and text messages are the lowest cost and fastest way to reach users. Therefore, to do an excellent job in SMS marketing, it is important to improve the effect of SMS with a new form of text messaging —smart SMS, the effect will be improved. it's a pass real-name authentication after the technology upgrade, display the new SMS of the enterprise logo, name, card, and menu after the enterprise upgrades this kind of SMS, in a bunch of SMS messages without avatars, it suddenly stands out, users can see your home avatar and company name, and the SMS opening rate is improved.
SMS Marketing
Transactional
LKR 2/-
| Promotional
LKR 5/-
, min 1000 SMS
Nowadays, SMS marketing is more and more in line with the development of society, more and more popular with everyone, in line with the current situation of people's lives, more and more popular with everyone, SMS can not only be used in people's marketing, but also serve the work of all walks of life, through SMS marketing can be a good maintenance of the relationship between customers and enterprises, digital marketing Sri Lanka is looking forward to run your campaign with above said standard.
SMS marketing is mandatory,Mandatory here is not to force users to buy, but to force users to read. in general, if there is no problem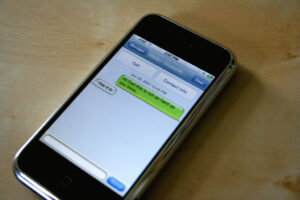 when we carry out SMS marketing, we need to spend time preparing for the SMS marketing copywriting, SMS marketing content should not be too long,