T-shirts/ Caps/ Coporate Uniforms/ Mugs
Elevate Your Brand with Promotional Branding Solutions by DigitalMiraj
Stand out from the crowd and enhance your brand's visibility with DigitalMiraj's comprehensive Promotional Branding solutions. From custom T-shirt designs to corporate uniform designs, caps, mugs, and more, our expert team helps you create compelling promotional materials that leave a lasting impression and reinforce your brand identity.
Create Theme | Promote Business | Build Brand
Promotional Branding plays a crucial role in establishing a strong brand presence and creating a lasting impact on your target audience. It involves the strategic use of customized promotional materials such as T-shirts, corporate uniforms, caps, mugs, and other merchandise to promote your brand and engage with customers. DigitalMiraj offers a range of Promotional Branding solutions that help businesses effectively showcase their brand identity and stand out in a competitive marketplace.
The benefits of Promotional Branding are numerous. Firstly, customized promotional materials serve as walking advertisements for your brand. By designing visually appealing T-shirts, corporate uniforms, and other merchandise with your logo, brand colors, and messaging, you turn your customers, employees, and partners into brand ambassadors, creating widespread visibility and recognition for your business.
Promotional Branding also enhances brand loyalty and fosters a sense of belonging. When employees wear customized uniforms or customers use branded merchandise, they feel a stronger connection to your brand. This increases their loyalty and encourages them to become advocates for your business, ultimately leading to increased customer retention and word-of-mouth referrals.
Moreover, Promotional Branding offers a tangible way to engage with your target audience. Distributing branded merchandise at events, trade shows, or as part of marketing campaigns creates a memorable experience for recipients. It allows them to physically interact with your brand and fosters a positive association with your products or services.
Another advantage of Promotional Branding is its versatility and longevity. Unlike some forms of marketing that have a limited lifespan, promotional materials such as T-shirts, caps, and mugs have a longer shelf life. They can be used repeatedly, providing ongoing exposure for your brand over an extended period.
DigitalMiraj understands the importance of Promotional Branding in enhancing brand visibility and engagement. Their team of talented designers and branding experts collaborate closely with clients to create customized designs that reflect the brand's personality and resonate with the target audience. From T-shirt designs that capture attention to corporate uniform designs that exude professionalism, their solutions are tailored to meet the unique requirements of each business.
With DigitalMiraj's Promotional Branding solutions, you can effectively reinforce your brand identity, increase brand recognition, and leave a lasting impression on your customers. By leveraging their expertise, you can create a cohesive and visually appealing brand presence that sets you apart from competitors and strengthens your position in the market.
Elevate your brand with DigitalMiraj's Promotional Branding services and discover the power of customized promotional materials in making a lasting impact on your target audience
SMS
SMS marketing is mandatory,Mandatory here is not to force users to buy, but to force users to read. in general, if there is no problem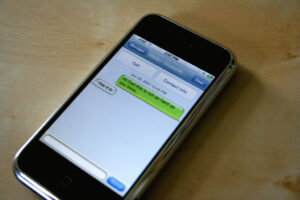 SMS
when we carry out SMS marketing, we need to spend time preparing for the SMS marketing copywriting, SMS marketing content should not be too long,
SEO
SEO is not cheating, the premise of cheating is spam, and it is to get a good ranking by looking for loopholes in search engines.