Letterhead / Invoices / Quotations / Forms
Professional and Customized Office Documents Design by DigitalMiraj
Enhance your brand's professionalism and create a cohesive visual identity with DigitalMiraj's Office Documents design services. From letterhead and invoice templates to quotation templates and receipts, our expert designers create visually appealing and customized office documents that leave a lasting impression on clients and partners.
Create Theme  | Get Organized | Build Brand
Office Documents design plays a crucial role in establishing a professional and cohesive brand image. Documents such as letterheads, invoice templates, quotation templates, and receipts are essential elements of business communication and are often the first touchpoint with clients and partners. DigitalMiraj offers comprehensive Office Documents design services to help businesses create visually appealing and customized materials that reflect their brand identity.
The benefits of Office Documents design are manifold. Firstly, customized office documents create a strong impression of professionalism. When your letterhead, invoice, or quotation template carries your brand logo, colors, and typography, it showcases attention to detail and consistency in your business communications. This professionalism helps build trust and credibility with clients and partners.
Consistent branding across office documents also reinforces brand recognition. When clients or partners receive documents with a consistent and visually appealing design, it strengthens their familiarity with your brand. This consistency increases brand recall, making it easier for them to remember and recognize your business in the future.
Moreover, well-designed office documents improve readability and enhance the overall user experience. Clear and organized layouts, appropriate font choices, and visually appealing elements make it easier for recipients to understand and navigate through the information presented in the documents. This leads to improved communication and a positive impression of your business.
Another advantage of customized office documents is the ability to differentiate yourself from competitors. DigitalMiraj's expert designers can incorporate unique design elements, such as patterns, graphics, or visual accents, that align with your brand identity. This differentiation helps your documents stand out, making them more memorable and impactful.
DigitalMiraj understands the importance of creating customized office documents that reflect your brand's identity and values. Their team of designers collaborates closely with clients to understand their brand guidelines, preferences, and objectives. They craft visually appealing and functional designs that effectively communicate your business information while maintaining a consistent brand presence.
With DigitalMiraj's Office Documents design services, you can elevate your brand's professionalism, enhance brand recognition, and create a cohesive visual identity across your business communications. By leveraging their expertise, you can leave a lasting impression on clients and partners, reinforcing your brand's credibility and positioning in the market.
Invest in the power of professionally designed office documents with DigitalMiraj and showcase your brand's professionalism and attention to detail in every interaction.
SMS
SMS marketing is mandatory,Mandatory here is not to force users to buy, but to force users to read. in general, if there is no problem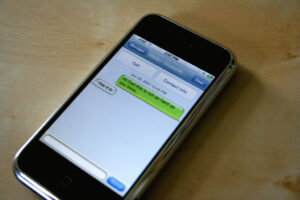 SMS
when we carry out SMS marketing, we need to spend time preparing for the SMS marketing copywriting, SMS marketing content should not be too long,
SEO
SEO is not cheating, the premise of cheating is spam, and it is to get a good ranking by looking for loopholes in search engines.